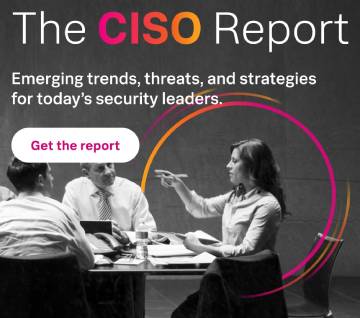 Splunk's recently released 2023 CISO Report portrays a cybersecurity world that continues to be increasingly disruptive. This disruption has resulted in a significant transformation in the role of a CISO. While they must continue to thwart sophisticated assaults and strengthen their organizations' digital defenses, the CISO is now acting more as cybersecurity strategists and leader who participates in board-level committees, expanding their influence within corporate power centers. This elevated status has CISOs shouldering more business risk and working harder to defend security expenditures.
Information gathered from CISOs who responded offers an intriguing glimpse into actual cyberattacks and their effects.
13% noted that cyberattacks happened "several times."
43% of CISOs stated that "at least one" disruptive cyber assault had occurred within their company.
34% of respondents said they had "a few" cyberattacks.
70% believe AI advantages attackers more than defenders, yet 35% are already experimenting with it for cyber defense.
83% reported paying out a ransom.
96% were victims of ransomware attacks.
While the primary concern of CISOs remains social engineering attacks, the other direct threats noted include ransomware, account takeovers, third-party risks, fraud, and malware. As a result, most CICOs anticipate that 2024 will see somewhat or significantly increased cybersecurity spending.
To discuss hardening your security posture, get in touch with our specialists at Radiant Resources today.